The flue is an important part of every heating system. It is responsible for the venting of toxic combustion gasses.
The tightness of the flue is always checked at the maintenance visits. For the untrained eye, it might just be an old flue, but the professional engineer sees the possibility of carbon monoxide leak.
At the first site, the flue was leaking beyond repair and needed to be replaced asap.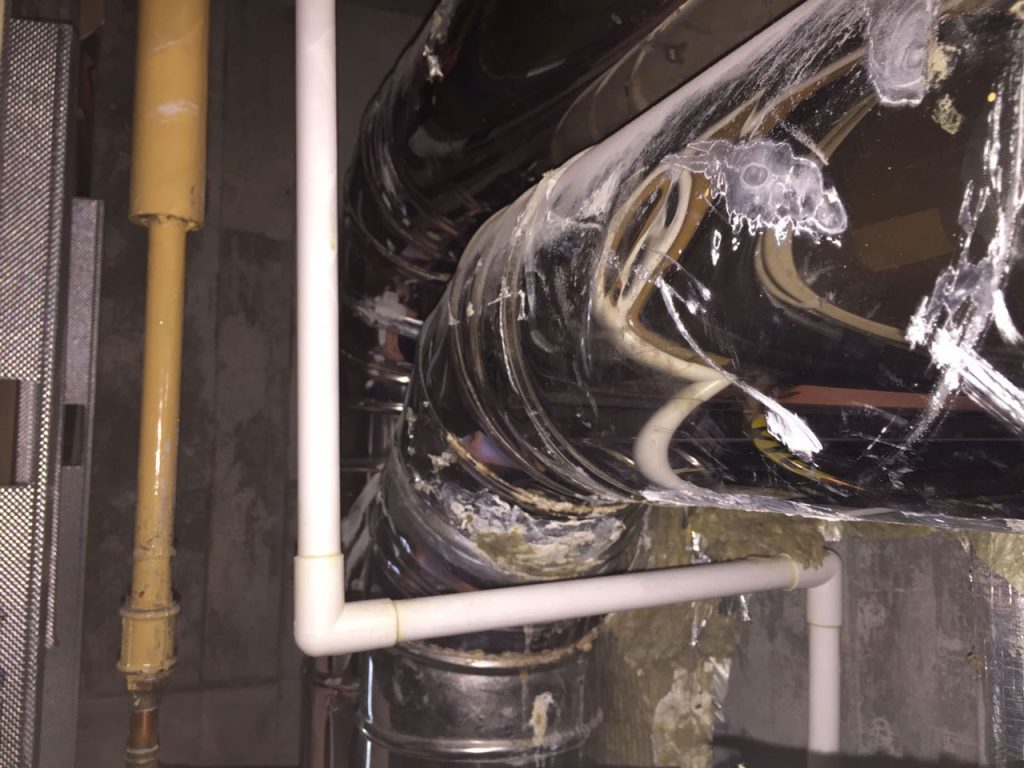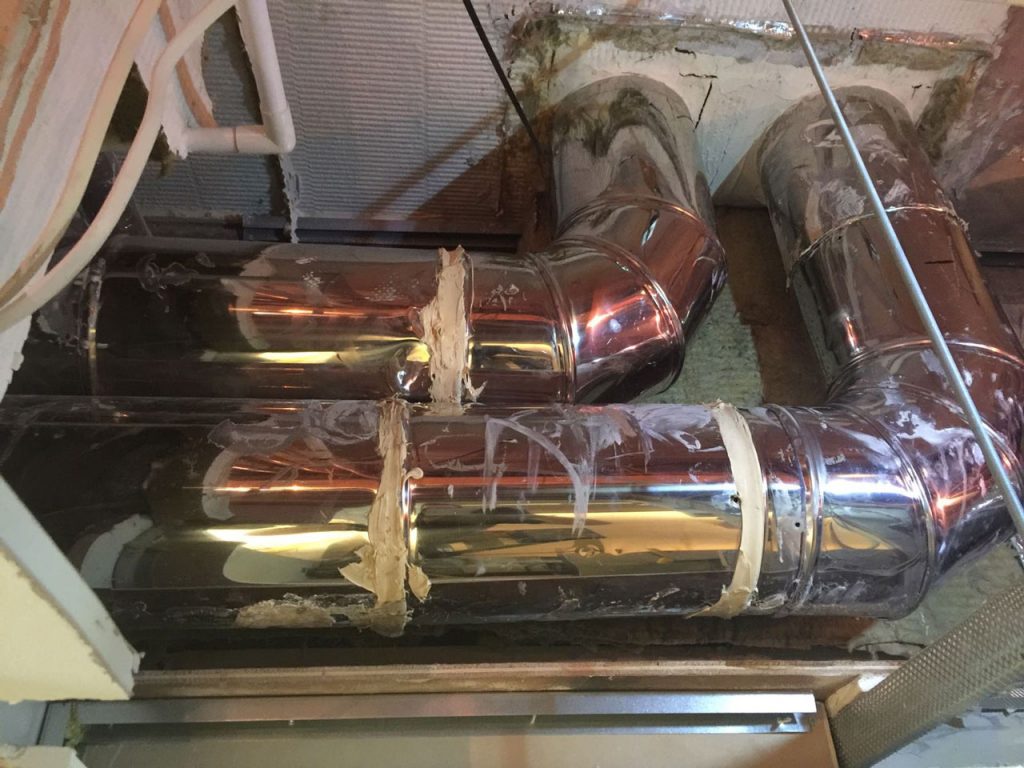 At the other site, the fire proof mortar is worn and on top of that there is no CO alarm fitted. With a not properly maintained boiler and without CO alarm, both the primary and secondary preventive methods were disregarded, hence there was a big chance of CO leaking, which is a well known dangerous situation.
The first line of safety is proper maintenance. Keep yourself, your tenants and gas appliances safe.